Seagrass Conservation Working Group 
Executive Committee
The Seagrass Conservation Working Group Executive Committee works with members and other groups, in British Columbia and Washington, to develop eelgrass conservation and restoration strategies.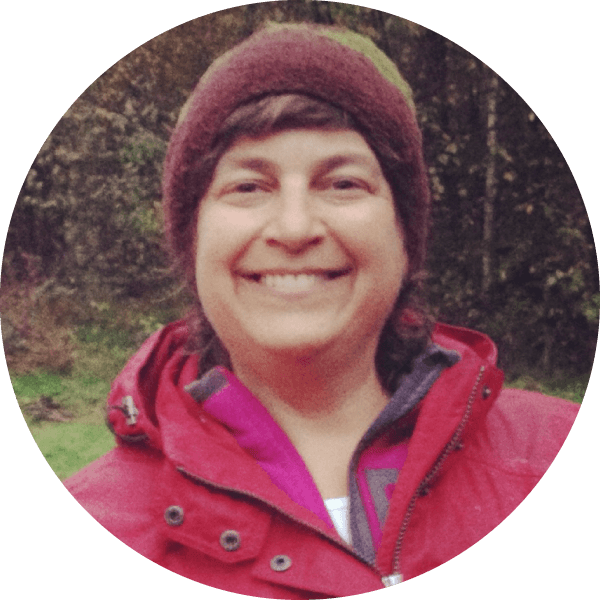 Edith Tobe
Edith is a professional biologist who has her own environmental consulting company. She is Executive Director of the Squamish River Watershed Society (a position she has held since its inception in 1998) and has been involved with the Seagrass Conservation Working Group since 2001.
Edith has a degree in Biology from the University of Waterloo, a diploma in Resource Engineering Technology from Seneca College of Applied Arts, and a certificate in Watershed Management from University of British Columbia. She has extensive knowledge in watershed management, habitat restoration, hydrology, municipal design, storm water and silt control planning as well as skills in office management, events planning, and computer programming. One of her many passions is mapping wetlands and watercourses and raising awareness on their importance.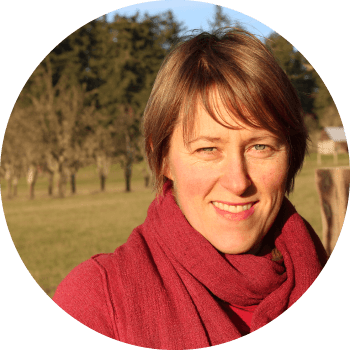 Leanna Boyer
Leanna's passions include marine ecology/conservation, being a mother to a wild child, activism, dancing, organic gardening, community building and resilience, deep nature connection and honouring First Nations' traditions on unceded territories. Leanna has a Bachelors degree in biology and anthropology and an interdisciplinary Masters of Art.
Her most rich learning experiences have been spending time with her 7 year old daughter and other families and communities in nature. Leanna has been actively engaged in training and supporting community groups to map and monitor eelgrass and bull kelp habitat since 2002 and has volunteered and worked on eelgrass restoration projects. She with SeaChange Marine Conservation Society in the areas of nearshore conservation, restoration and stewardship, education, GIS, project coordination and planning, data management and fundraising.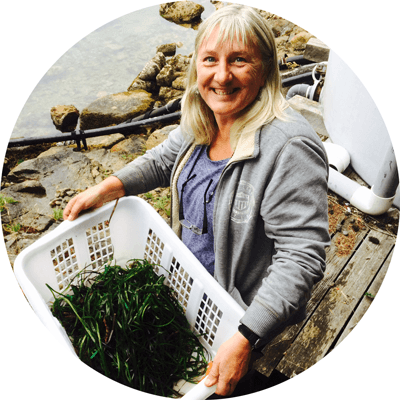 Dianne Sanford
Dianne is a Director with the Seagrass Conservation Working group and been mapping and monitoring eelgrass on the Sunshine Coast since 2001. Many children on the Sunshine Coast know Dianne through the Salmonids in the Classroom program, as she holds the Education Coordinator contract for Fisheries and Oceans Canada. She is a Streamkeepers Trainer for the Pacific Streamkeepers Federation.
Dianne has a diploma of technology from BC Institute of Technology, Fish and Wildlife and studied Environmental Conservation at Lethbridge College, and more recently, Restoration of Natural Processes at the University of Victoria.  She is sole proprietor of Moonstone Enterprises, since 1996, and provides Environmental Education and monitoring services, working closely with the Sunshine Coast School District and the many camps on the Sunshine Coast. She is volunteer coordinator for Sunshine Coast Friends of Forage Fish, coordinating volunteer sampling for sand lance and surf smelt over the past five years at various local beaches. She is a past director and education coordinator for the Sunshine Coast Salmonid Enhancement Society, and still runs education programs from their hatchery.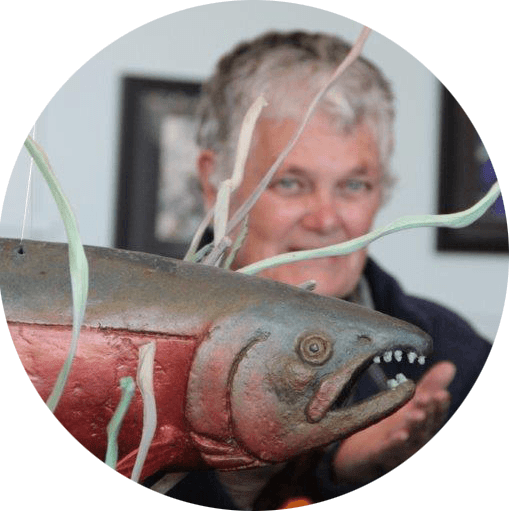 Nikki Wright
Nikki has been engaged in community organizing since the 1970's. She is an environmental educator, conservationist and leader. Since 1998, she has served as the Executive Director of SeaChange Marine Conservation Society, based in Brentwood Bay, BC. SeaChange's mission is marine and coastal watershed conservation through education and restoration.
With the support of the Canadian Wildlife Service in 2001, she initiated and  has helped guide the Seagrass Conservation Working Group. Presently she works with a professional SCUBA dive team and trained surveyors to map, monitor and restore eelgrass beds where possible in the southern Salish Sea. She passionately believes small groups in community are the real agents of change for a more protected coast.
.
"Given the measure of our carbon challenge, it is imperative to protect existing carbon sinks, both marine and terrestrial. The longterm stability of storage in marine sinks — measured in thousands of years — gives them an edge compared to forest sinks." – Sierra Club of BC's Blue Carbon Report